Residential Insurance Claims
Need to file an insurance claim for damages to your home?
What is a Residential Property Insurance Claim?
When your house is damaged unexpectedly, you don't have time to study the ins and outs of your insurance policy and claim process. We can help you completely understand your policy, properly analyze the losses, and negotiate with your insurance carrier so that you obtain the payout you deserve by engaging a public adjuster.
Unlike your insurance company's independent adjusters, we work for you, the policyholder, to protect your interests and obtain the highest possible insurance payout.
Insurance companies should send licensed insurance adjusters to your home; however, first responders who are sent to survey the damage are not always qualified. It is critical to obtain a business card from anyone that visits your site, which should include a first and last name as well as all licensing numbers (they should be licensed with the state). Another sensible practice is to keep track of everyone who comes to your property by writing down their name and precise purpose. While it's understandable to be upset, you must be alert and cautious when signing any papers. All policies need you to work with insurance firms, and you must consider who is looking out for your best interests. The representatives are there to analyze your loss's coverage, but they work for the insurance company, not the policyholder. In most jurisdictions, you have the option of hiring your own adjuster to assist you in understanding all aspects of your policy and claim, as well as negotiating with the insurance provider.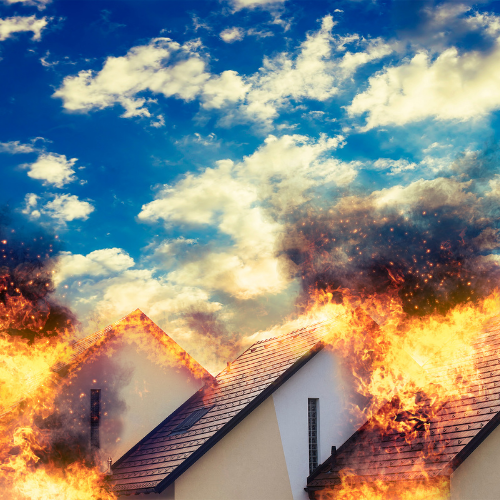 How to Make Sense of Your Policy
In most circumstances, your insurance company fails to examine your policy and may misinterpret it. Benefits will be reduced, claims will be refused, and claim settlements will be lower if this occurs.
Prior to commencing the claims process, you should completely research every facet of your homes insurance policy. During this time, you should think about employing a public adjuster to help you sort out the terms of your policy and analyze your losses.
The following are the primary types of coverage that most homeowners have:
Dwelling Coverage — Insures the insured dwelling, as well as any expansions, patio covers, or built-in fixtures.
Other Structures — This category includes detached garages, fences, driveways, walkways, and yard fixtures, among other things.
Personal Property – Coverage for personal items, furniture, unattached fixtures, curtains/drapes, and antiques owned by or in possession of the property owner, including but not limited to personal belongings, furniture, unattached fixtures, and antiques.
Additional Living Expenses (ALE) – Covers expenses that you would not have incurred if the covered property loss had not occurred. These payments are intended to assist you in maintaining an acceptable level of living while your home is being repaired.
Law and Ordinance (Code Coverage) – Your insurance will cover any additional construction costs owing to the enforcement of building codes, depending on your state laws and building codes.
For a policyholder, a residential property insurance claim can be catastrophic and life-changing, but for an insurer, it's just another day at the office. An insurance claim is a business transaction, and policyholders should approach the adjustment and settlement of their property insurance claim like they would any other large-scale commercial transaction. Few homeowners would put their home's worth at danger without extensive investigation and oversight, and an insurance claim should be no different. Within the limitations of the insurance obtained, a residential property claim entails restoring or replacing the property – both the building and the personal goods inside the house – to pre-loss conditions.
Policyholders must investigate and document losses, as well as learn the terms and conditions of insurance policies, which include the insurance coverages offered, limitations on those coverages, deductibles, pre-existing conditions, and specific criteria for filing an insurance claim.
Residential property insurance coverage often include the following features:
Building codes implemented after a structure was erected may demand extra elements not present in the covered structure at the time of loss, resulting in coverage—typically a percentage of the policy limits. Some insurance omit these higher repair expenses. Policyholders who purchase replacement cost coverage may anticipate upgrades needed by law to be included in the coverage purchased, but some policies do not.
If a covered loss renders the damaged home unlivable, "Additional Living Expense" covers the costs of living in a temporary location. This could include hotel expenses, rent, and other living expenses incurred while the house is being restored or rebuilt. These benefits are usually limited in terms of both time and money.
If only a component of a structure or its contents needs to be fixed or replaced, problems can develop if the repaired portion does not blend in with the rest of the property. If repairs are evident, they may depreciate the value of a home. Policyholders may have the right to demand that insured property be restored to its pre-loss condition, albeit the terminology varies by policy.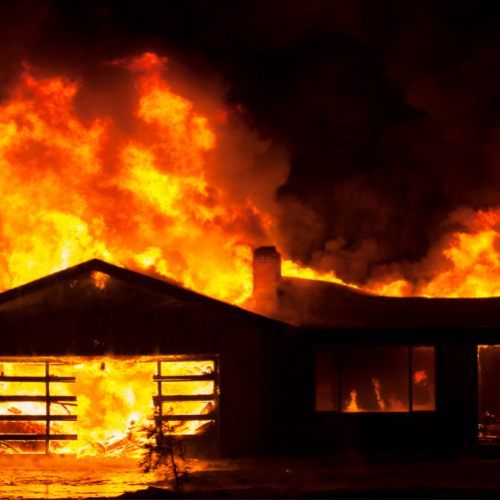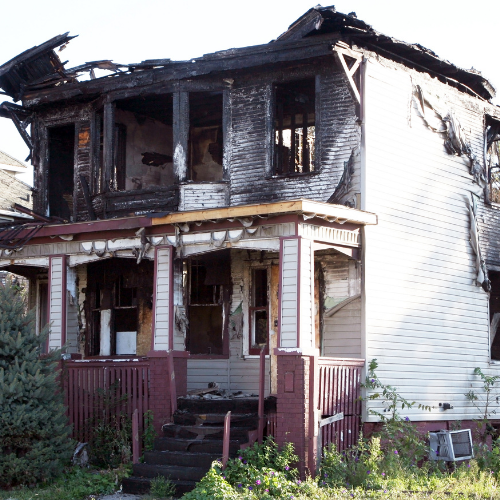 Get Help With Your Claim Today!