Fire & Smoke Damage Claim
Comprehending how a fire might generate a chaotic aftershock. Fire may destroy everything from clothing to appliances to priceless memories. After the fact, having a valid insurance claim denied simply adds to the hurt.
Smoke Damage
Smoke damage is particularly difficult to repair since it affects porous items such as textiles, rugs, and drapes. Marble, tile, and other basic materials may become discolored as a result. Cleaning services are frequently reimbursed by insurers, however there can be disagreements about whether your belongings need to be cleaned or replaced.
Inspections
Following fire and smoke damage, it's critical to do a comprehensive inspection of your property. When it comes to detecting damaged regions, you don't want to leave any stone unturned. As a result, having an independent damage assessment in addition to your insurer's examination is critical. Your roof, any structural steel or iron, stucco, siding or concrete, windows, plumbing and heating systems, and any internal walls/framing are all areas to keep an eye on.
Why Hire Us
Anyone can submit a claim, but achieving a genuinely effective conclusion requires expertise, knowledge, and cunning. Claims Pro Public Adjusters seeks to make a positive difference in the insurance industry by getting justice for our clients and educating policyholders on how to deal with bad faith insurer methods.
Why Hire A Public Adjuster?
Most homes insurance policies consider fire and smoke damage to be a "common risk," and therefore is a basic feature of most policy packages. Because fires and smoke are so common, having a Public Adjuster on your side to help you deal with your insurance carrier can be extremely beneficial. Your claims for fire and smoke damage may face numerous speed bumps on the way to a successful compensation if you do not hire a Public Adjuster. A good Public Adjuster can make all the difference in ensuring that you take all of the steps necessary to receive a proper settlement.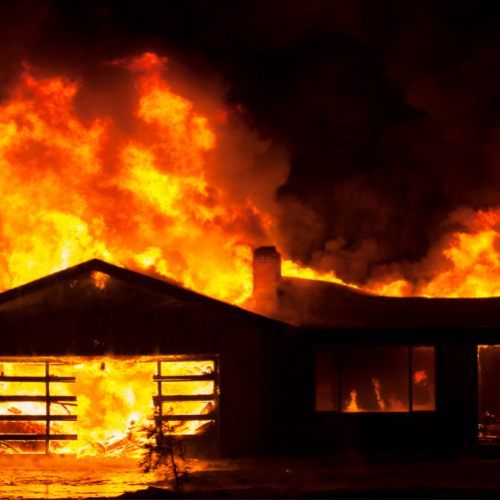 We Work For You!
We work for you, the policyholder, at Claims Pro Residential & Commercial Public Adjusters. We can help you completely understand your policy, appropriately estimate the damages, and negotiate with your insurance carrier to ensure you receive the compensation you deserve if you engage with us.
When dealing with fire and smoke damage (or any other type of insurance claim), it's critical to get started right away. Always keep a certified copy of your insurance policy and a comprehensive copy of the fire report on hand. Then it's time to determine the extent of the damage. A total loss fire damage claim is required if your property needs to be entirely rebuilt. A partial loss fire damage claim must be made when fire damage occurs but a rebuild is not required. Our Public Adjusters can assist you in determining the extent of the damage, as your insurance company is likely to underpay you. In many fire damage scenarios, for example, fire and smoke damage can lead to water damage.
Laws On Your Policy
It's also vital to note the sort of fire damage, as this might make a big difference depending on your policy and your state's local laws. The type of fire or smoke damage is typically determined by the fire's origin. Wildfires, lightning, electrical faults, and residential property fire damage are just a few examples. There are several different types of fire damage, and our Public Adjusters can assist you figure out which one you have and how it affects your policy and claim.
Unlike your insurance company's independent adjusters, we work for you, the policyholder, to protect your interests and obtain the highest possible insurance payout.
What to do if your property has fire damage?
1. Take clear photographs of any damage to your property to document it. Smoke damage should always be documented, as it is often neglected.
2. Get a second opinion on whether you're dealing with a partial or whole loss by consulting with an independent adjuster or damage assessment professional. Because partial losses are frequently delayed, it's critical to figure out what you're up against in order to set realistic expectations.
3. Keep note of all receipts and costs associated with home repairs.
Why would my fire and smoke damage claim be denied?
Allegation of arson
Valuation differences
A violation in terms of the insurance policy conditions
Fraudulent accusations/charges
What is smoke damage?
Smoke damage is a significant source of concern for both your property and your health. Smoke's small particles can get stuck in your skin, eyes, or respiratory system, causing a variety of health problems. You may be more vulnerable if you have any pre-existing medical disorders, particularly those affecting your heart or lungs.
How do I know if I am covered for Smoke Damage on my policy?
Typically, smoke damage is a covered danger under a standard insurance policy. However, there may be disagreements over the severity and application of the smoke damage to your claim.
What is the difference in partial and total loss due to fire and smoke damage?
When a property is not totally destroyed, it is referred to as a partial loss. Hidden damages are common in partial loss circumstances, and might include things like insufficient or incorrect repair or cleaning procedures, smoke and/or ash remains, poor air quality, or air duct destruction. Another concern with partial loss claims is insurer delay, as most insurers consider partial loss claims to be low priority.
When property is completely destroyed, it is referred to as a total loss. The insurer, not the insured, determines whether the case is a total loss. Remember that before filing your fire and smoke damage claim, you have the option of hiring a public adjuster to inspect the damage and determine whether it satisfies the standards for a total loss. Significant structural damage is a telltale sign of a total loss. The property may be regarded a total loss if any of the property's basic components are damaged, rendering the foundation dangerous or otherwise.
"I am so thankful to have found Claims Pro. We were hit hard by hail. We had holes in our stucco our roof was destroyed and our insurance company didn't want to pay to fix the damages. They claimed we had 15,000 in damage when we had over 100,000 in damage. I did not know about public adjusters until I did some research and found Pete and Claims pro. If you have damage to your house I strongly recommend that you call claims pro before you call your insurance company. Public insurance adjusters work for you NOT the insurance company. I highly recommend these guys."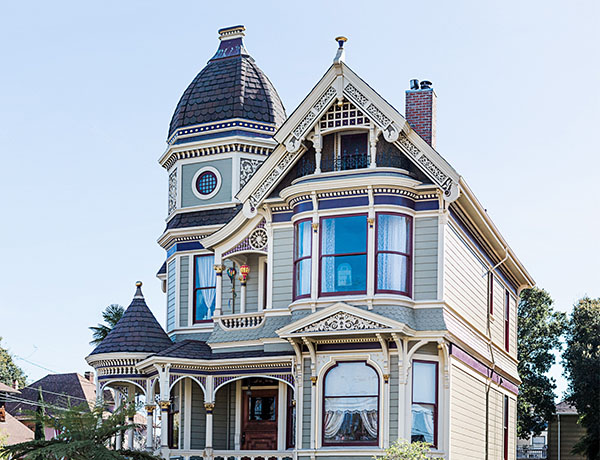 Contact us to get a free consultation